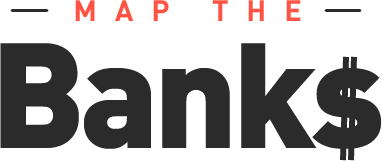 OpenCorporates, Open Data Zürich and Opendata.ch are happy to invite you to the first #FlashHacks event in Zurich on 3rd February at Liip.ch. For those of you who don't know what a #FlashHack is – they are like Flash Mobs but with coders who can write scrapers and of course exchange the dancing for coding. Run as a mini-hack, #FlashHacks aim to find, scrape and write stories on datasets related to companies. Each #FlashHacks is run on a theme and this one will be on #MaptheBanks – a campaign to map the global financial industry. The financial crisis cost the world more than 10 trillion dollars. Before we can disrupt the industry, we need to map it. The financial crisis revealed the damage done by our lack of understanding of the influence and size of banks and financial companies. We are taking up the challenge of collecting every banking and financial licence in the world so we can work towards a better banking system, that works for the good of society.
So come along to Liip AG  in Zurich, on 3rd February anytime from 4pm to 10pm. Drop in with your laptop, charger and enthusiasm to join us for a day of liberating datasets from the clutches of closed data. If you can code and have never written a bot – this is an excellent opportunity to learn! And If you can't code but would still like to participate – there is plenty to do including writing stories on the data that has been liberated and visualising it. If you're not really sure about any of this but would like to come along to see what it's all about – feel free to join us!
To join the event, please get your ticket for free via eventbrite.